Our Therapists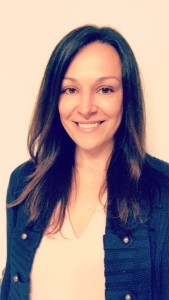 Cara Tilghman, LPC
Hi, I'm Cara! I am a licensed professional counselor, and I have been working with children and     families for over ten years. My educational experience includes a BA in Psychology from                Rutgers University, and a Masters in Counseling Psychology from Loyola College.
Some of my previous experience included intensive in-home therapy for various organizations       contracted through the state. I have also worked as an art therapist in several group homes in NJ. Most of my experience has been working with teenagers and young adults. I enjoy                       working with all ages, and especially families as a whole. For years I was affiliated with                  GenPsych in Bridgewater running DBT and various other groups for the adolescent and adult partial hospitalization and Intensive Outpatient programs.
Currently, I specialize in a number of evidence-based therapies including DBT (dialectical behavioral therapy), mindfulness based therapy, CBT (cognitive behavioral therapy), family therapy, play therapy, art therapy, and behavioral modification for children and adolescents.                                                 I'm committed to helping people of all ages with a range of challenges such as self-harm, depression, anxiety, self-esteem, socialization problems, school refusal, trauma,                                        abuse/neglect, attachment, adjustment difficulties, oppositional behaviors,                                       and general family or relationship conflicts.
I enjoy empowering adults to find their next steps towards achieving fulfillment in life.                  Sometimes this involves helping others to set personal goals and examine what gets in the way         of following through. Other times this involves re-evaluating relationships that may be toxic                or unhealthy. Interpersonal communication skills are a major part of strengthening                             relationships and setting good boundaries. I can help you turn things around 🙂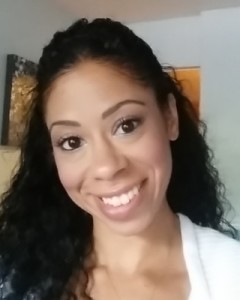 Paula Taylor, LCSW
I'm Paula Taylor, a licensed clinical social worker. I have been working with children, adolescents, and their families for over a decade. My intention is always to help others achieve their personal goals and live more fulfilling lives. I'm extremely dedicated to my clients and motivated to help them succeed. Another current role of mine is full-time adolescent program director at                                            GenPsych in Bridgewater.
I am an experienced therapist with many different specialties. Most of my experience is with            depression, anxiety, behavioral issues, self-harm, substance abuse, family conflict,                abuse/neglect,  socialization problems, bullying, eating abnormalities, low self-esteem,                   negative body image, academic pressures, and other forms of maladaptive coping.                         Eating disordered behaviors in ages 10 and up is another specialty of mine.
Devon Lawrence, LAC
Hi, I'm Devon! I am a Licensed Associate Counselor who specializes in working with children &      adolescents. I received my Bachelors in Psychology and Masters in Clinical Mental Health Counseling from Rider University. I am currently NJ state licensed and a nationally certified counselor. 
My goal as a therapist is to validate and honor the experiences of my clients. I work to make          sessions feel safe and comfortable, and to build trust in the therapeutic relationship. My                   experience involves working at the partial care level as well as private practice.                                    In my sessions with clients I have helped them to navigate a variety of challenges such as              anxiety, depression, social anxiety, school management, self-harm, self-esteem,                               and family conflict. I incorporate a mindfulness approach to help increase a clients'                         self-awareness as well as utilize CBT techniques for behavior change, challenging                          negative self-talk, and learning healthy, effective coping skills.